The Top Names In Musical Equipment & Accessories
Guitars, Drums, Percussion, Keyboards, Amps, Sound Systems, Accessories, & More
Musicians throughout southeastern MA know that The Symphony Music Shop is the most trusted independent music store in southern New England. The Symphony Music Shop carries all of the leading names in musical instruments and equipment, and meets or beats the prices of the larger "chain" music stores.
Not only does The Symphony Music Shop offer quality musical equipment and music accessories at the most competitive prices in the New Bedford - Fall River area, but our staff of highly trained, professional musicians can answer your questions and offer expert advice on selecting the right instrument or musical product for you.
Acoustic Guitars, Electric Guitars, Banjos, & Accessories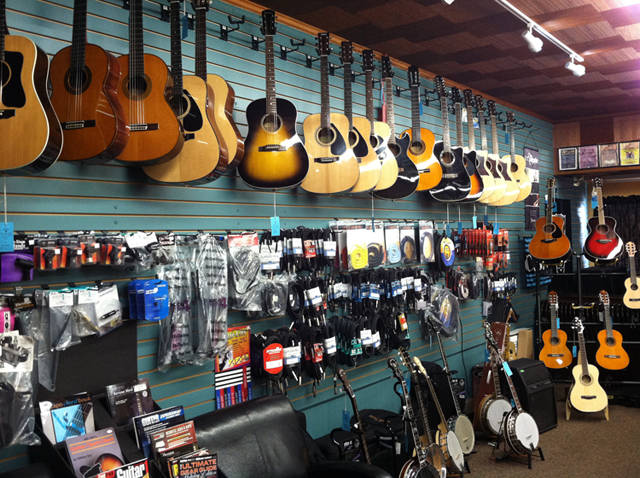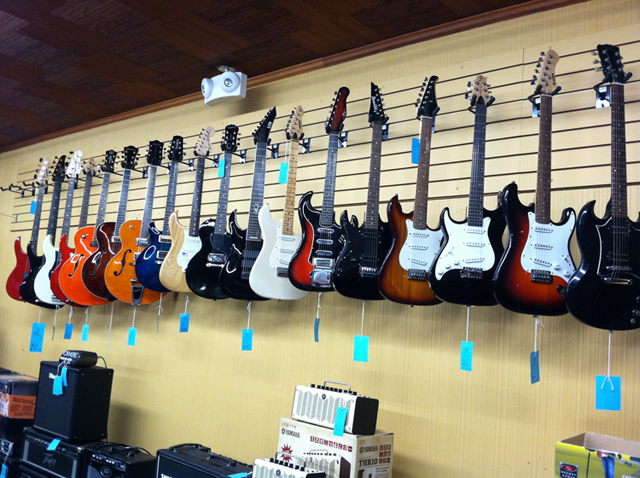 The Symphony Music Shop offers a diverse variety of acoustic guitars, electric guitars, and banjos by Yamaha, Takamine, Samick, Eastman, Peavey, and Gold Tone. Stop in to play one of these fine guitars or banjos, and find the instrument that is right for you. Our sales staff can help with all of your questions.
We also carry guitar effects accessories by industry leaders like DigiTech and Peavey, including multi-effects processors, distortion effects pedals, reverb & delay effects, MIDI gear, multi-effects pedal boards, wah pedals, guitar compressors, and more.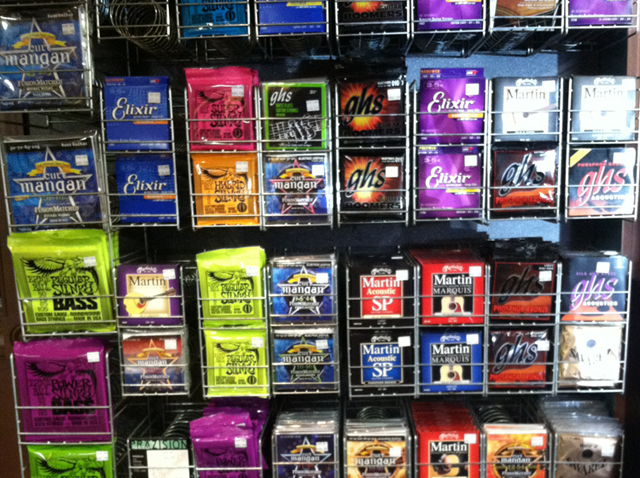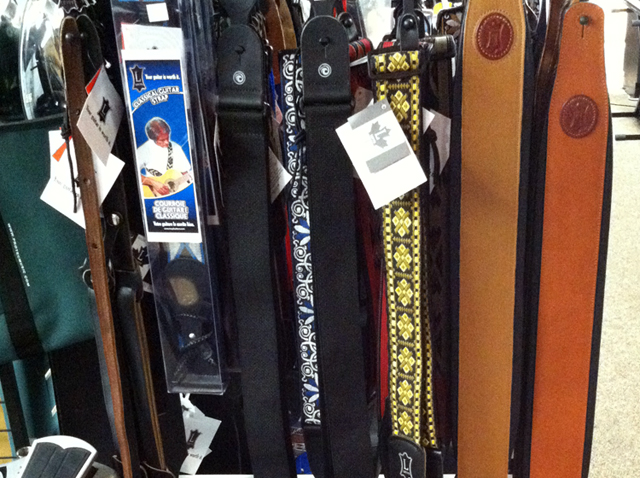 We have a great selection of guitar cases, guitar strings, guitar straps, and all of the guitar accessories that you'll need. We offer guitar maintenance and repair services on the premises, so your guitar will always be in the best playing condition.
Drums and Drum Accessories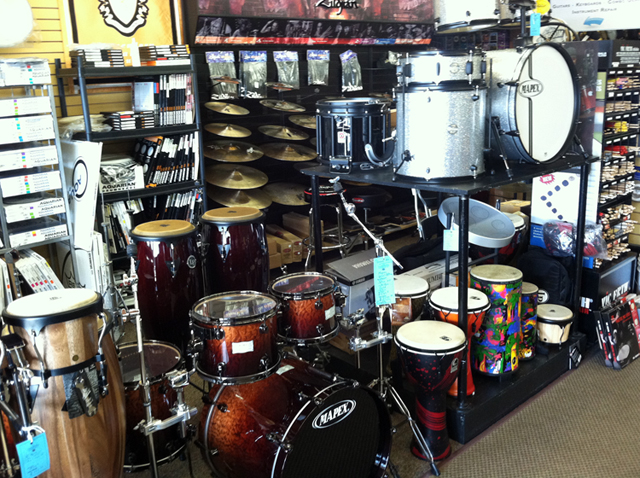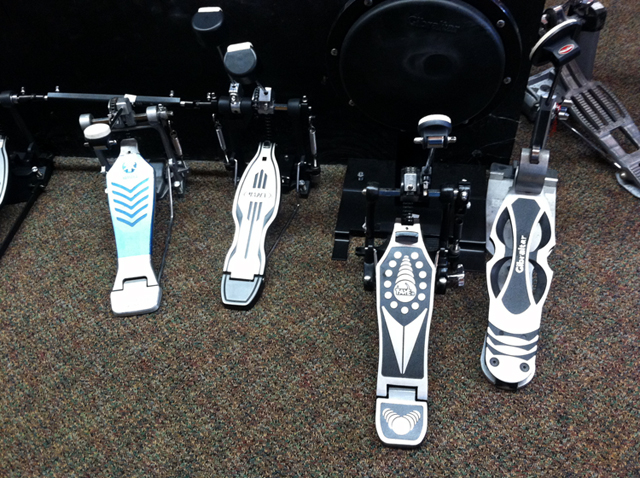 The Symphony Music Shop offers an incredible selection of drum kits, cymbals, drum hardware, drum cases, drum heads, electric drums, and more. With the top brand names in drums - like Yamaha Drums, Zildjian Cymbals, and Roland Electric Drums - The Symphony Music Shop is the only stop you'll need to make.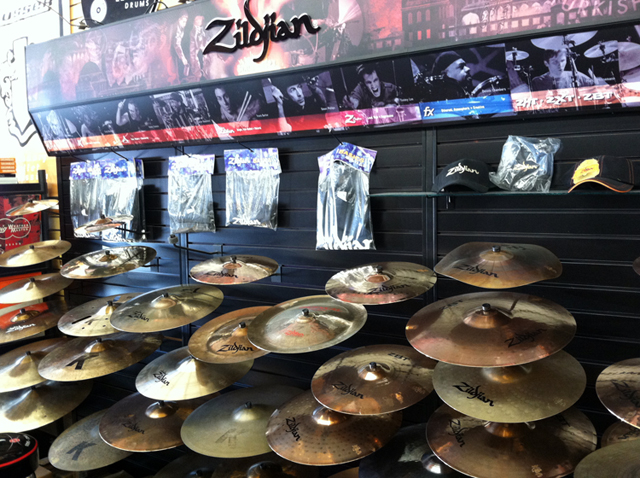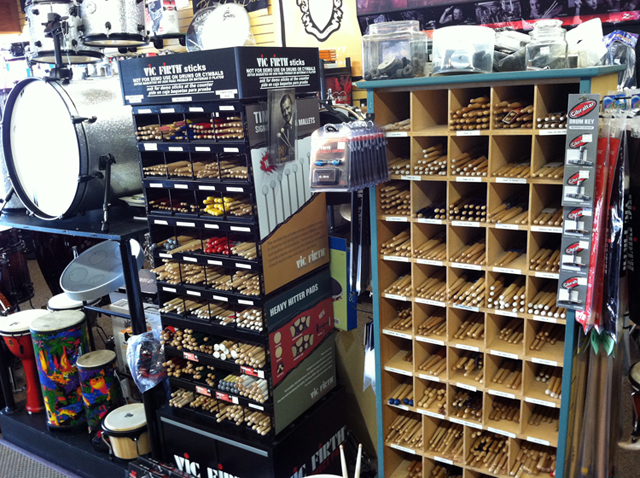 We also offer every type of drum accessory available - with top brands such as Gibraltar Hardware, Yamaha Hardware, Remo Drum Heads, Aquarian Drum Heads, Vic Firth Drum Sticks, and much, much more.
Percussion Instruments And Accessories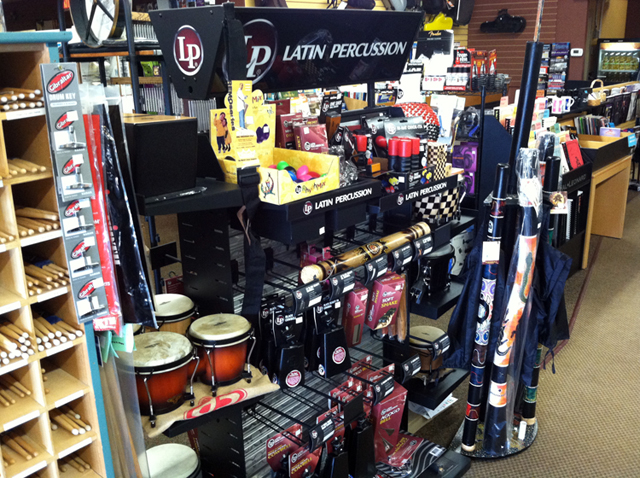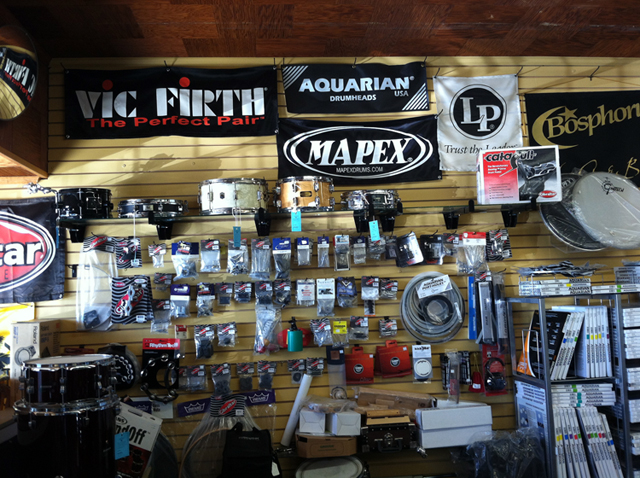 The Symphony Music Shop offers a great selection of congas, bongos, timbales, chimes, blocks, triangles, cowbells, shakers, cymbals, claves, maracas, tambourines, whistles, ethnic drums, sound effects - in short, we don't have the percussion instrument that you're looking for, we can get it.
We also carry the percussion accessories, such as stands, hardware, cases, and bags, to keep your percussion instruments looking good and lasting long.
The Symphony Music Shop carries the top names in percussion - LP (Latin Percussion), Innovative, Black Swamp, Grover, Tree Works, and Duplicate X, to name a few.
Digital Keyboards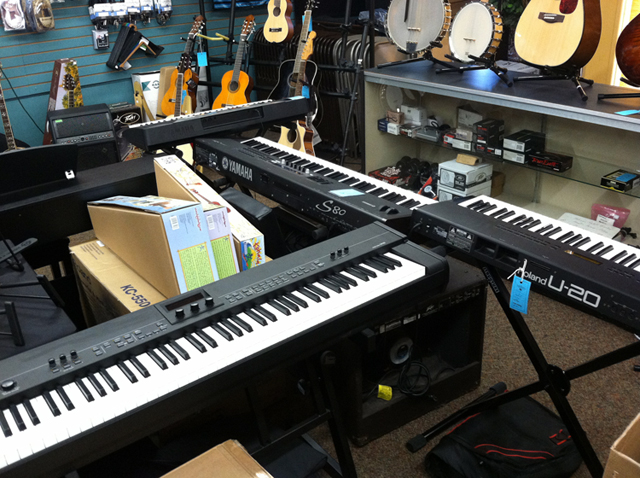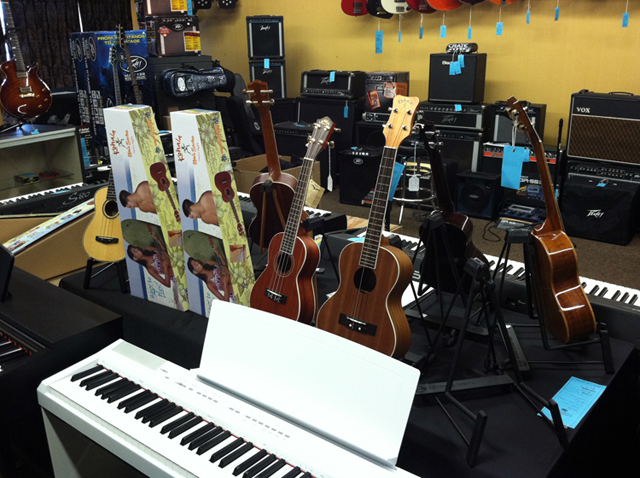 The Symphony Music Shop always has a good selection of digital keyboards in stock. We carry only the finest names in keyboards - brands like Roland and Yamaha. These quality digital keyboards are known for their rich tones, full weighted keys, and impressive sound banks with acoustic piano, electric piano, strings, organ, and many others.
We carry digital keyboards designed for home use, as well as portable digital keyboards geared for professional use. The Symphony Music Shop carries keyboard benches, cases, and all of the necessary keyboard accessories.
Amps, Sound Systems, & P. A. Systems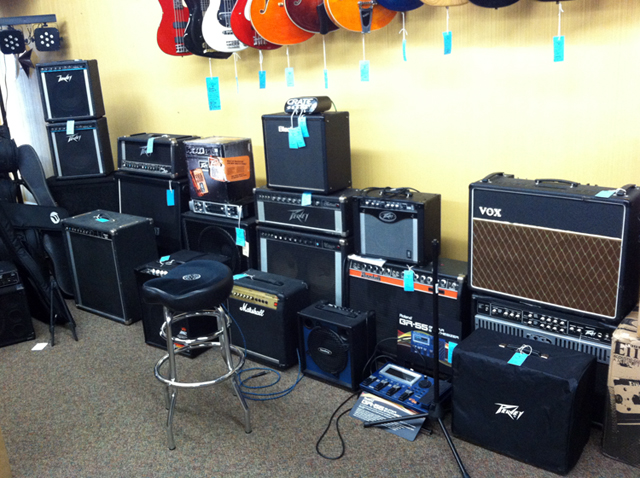 The Symphony Music Shop carries a large assortment of Peavey amplifiers with many cabinet sizes, speaker sizes, and power ranges to choose from. Whatever kind of amp you need for guitar, bass, or keyboard, we're sure to have the right Peavey, Marshall, Yamaha, or Kustom amp for you. We have them all - electric guitar amps, acoustic guitar amps, bass amps, and multi-purpose amps.
We also have a great selection of P.A. systems, monitors, and speakers for many kinds of environments - nightclubs, pubs, music clubs, concert halls, and many other types of venues. We'll help you customize the perfect P.A. system for your needs - speakers, mixing boards, power, accessories, cables, and cases - to ensure the best professional performance and appearance in live sound.
Sign Up For Our Email Newsletter
Enter your email address below, and click "Subscribe." Your email address will be kept secure.

What's Happening On Facebook