SouthCoast Jazz Orchestra
Catch The SouthCoast Jazz Orchestra Live!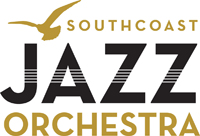 Come out and hear some of the SouthCoast's finest Jazz musicians performing an eclectic mix of Jazz Orchestra literature.
New dates will be posted soon !
Sign Up For Our Email Newsletter
Enter your email address below, and click "Subscribe." Your email address will be kept secure.

What's Happening On Facebook